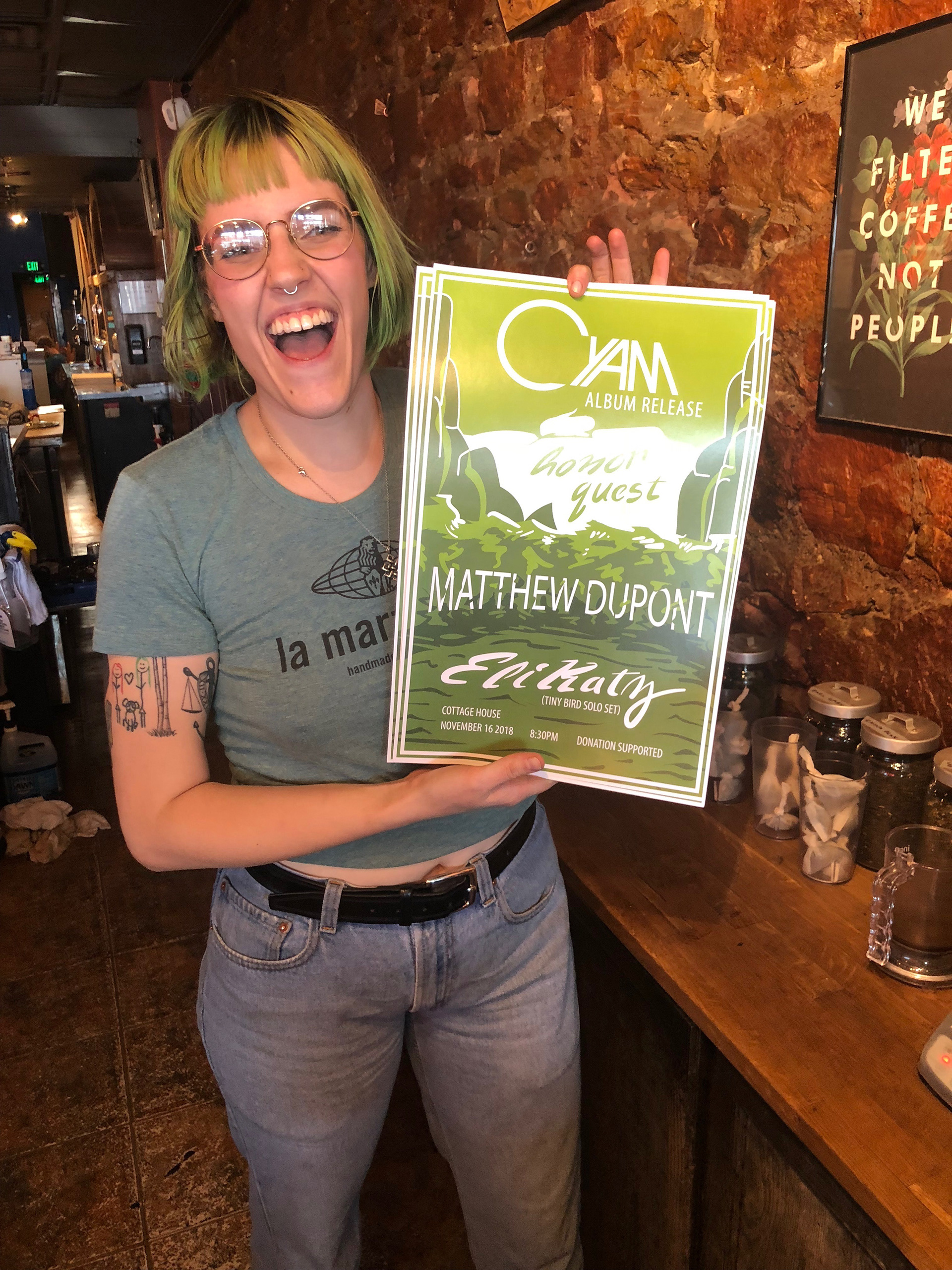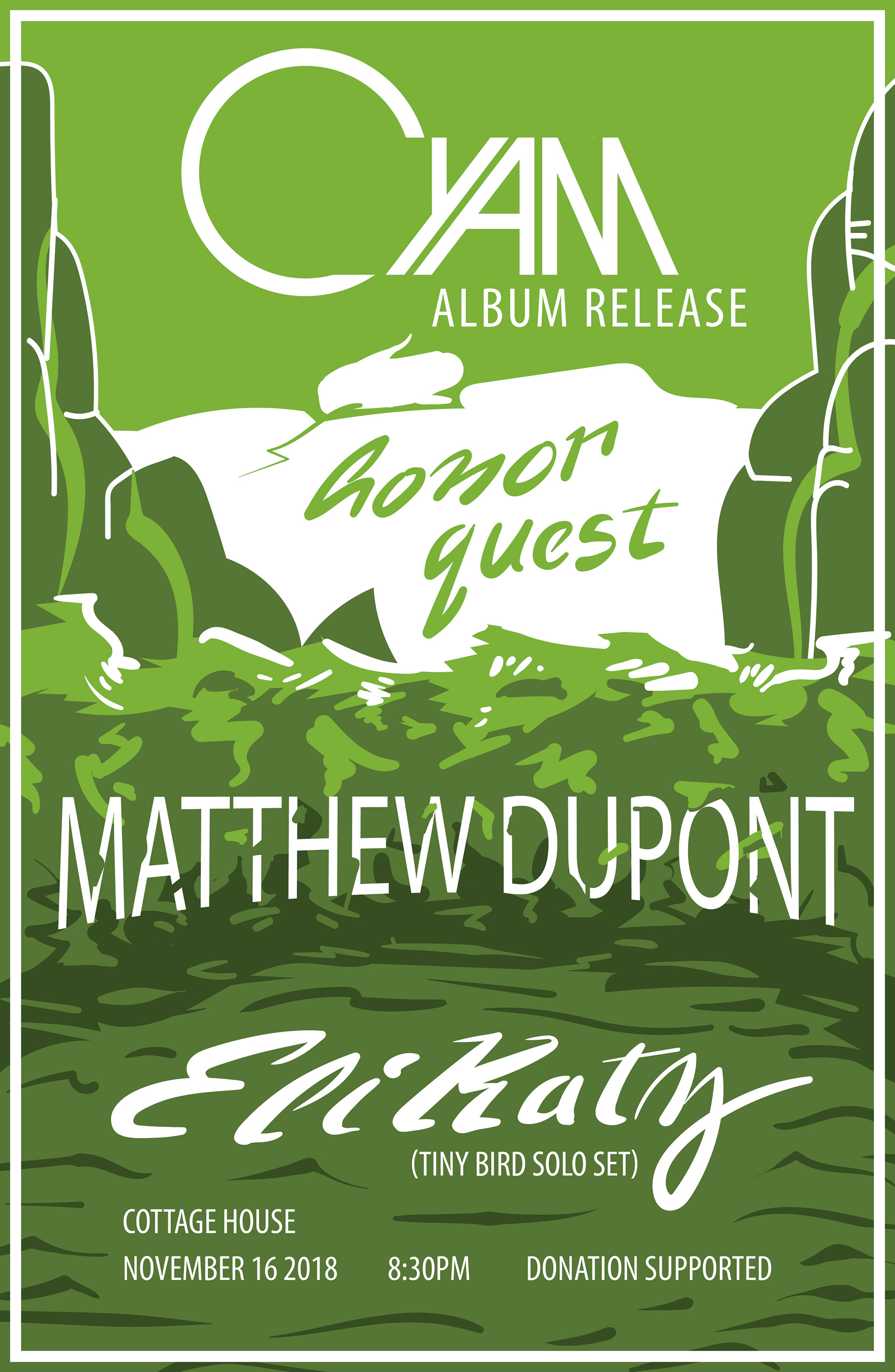 Cyam is a local musician in Flagstaff, AZ who has been hard at work writing, performing, and recording a debut album. They needed a poster design that felt authentic to their personality and clearly emphasized the artists. I drafted up concepts until something clicked with the creekside scenery concept and we pushed forward. As you might notice from their photo, green is Cyam's color, so it was a natural choice for a color palette. The end result leans on playful styling and serene setting to hint at the energy and depth to be found on the new album.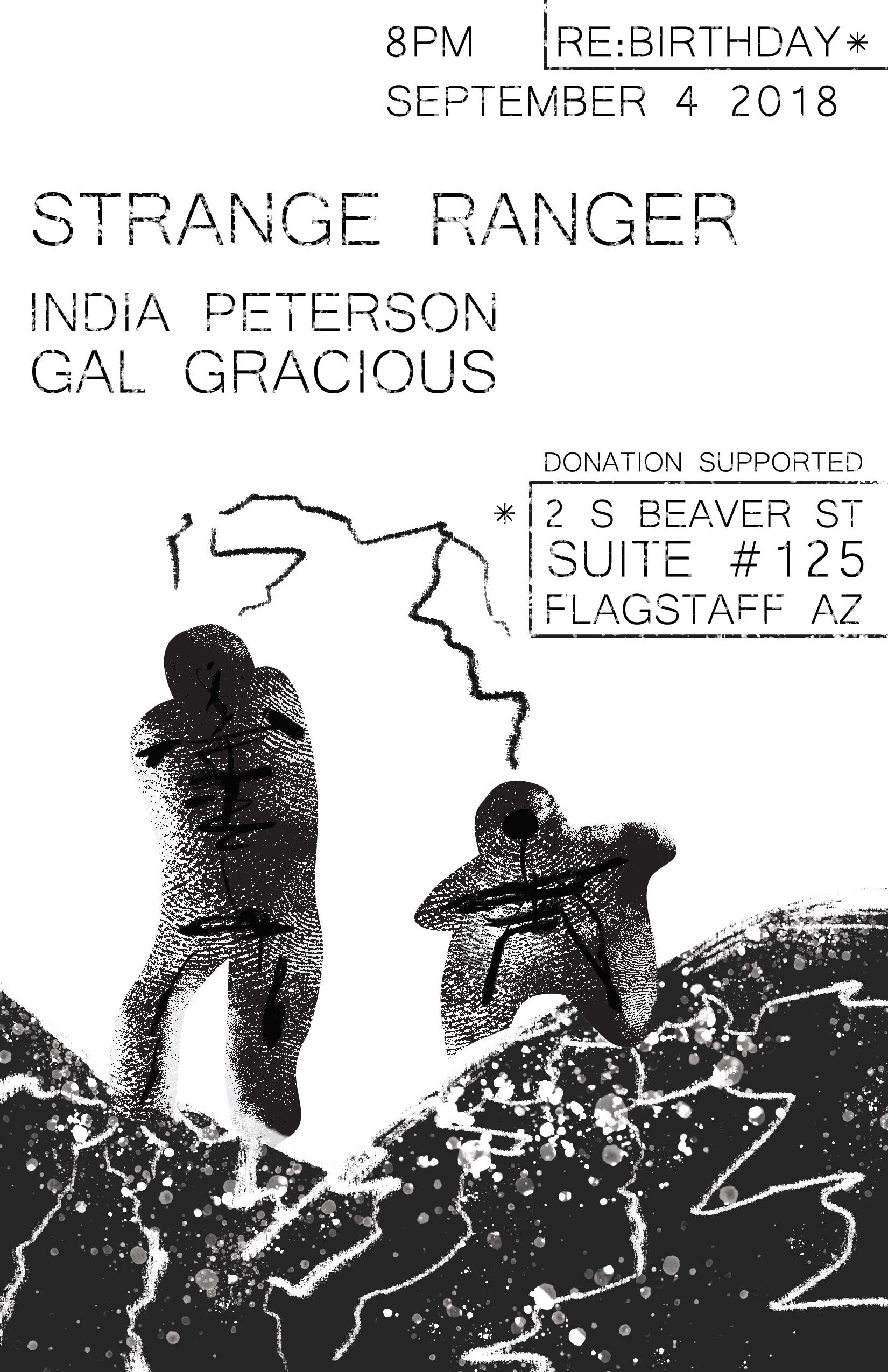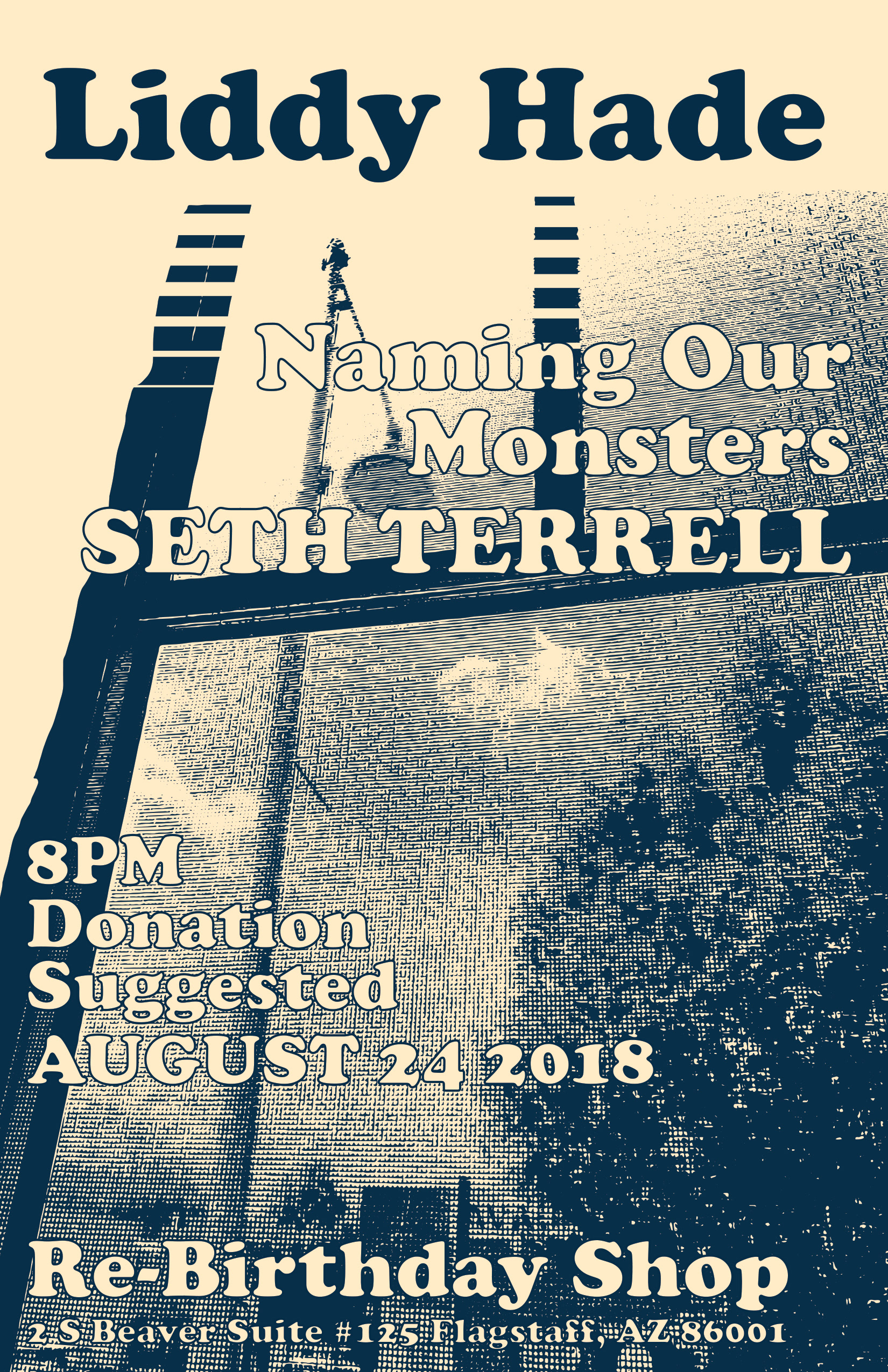 Made for local shows showcasing DIY artists and spaces, these two posters were commissioned by Javier Gutierrez in Flagstaff, AZ. Javier had inspiration for the styles, but needed something fresh to represent the punk and underground culture these events were within. We tested concepts to keep the right "attitude" present, referencing low-fidelity zines and distressed silkscreen imagery. The resulting designs aim for a frenetic yet flowing hierarchy, letting contrast reach out for the viewer.
I've grown with the teams I've been part of the last few years, cultivating quality visual design and communication. I am creating every day, and love to see a collaborative project progress. I help people see their ideas clearly, so they can show the world their vision authentically. In my free time I love discovering new music and books, but nothing is more exciting than the next project concept. So if you could use a team effort, let's talk!